poland-part 6 features many of our favorite images from our favorite-ever polish wedding day:
jan + magda's reception would soon be here at Lazienki Park in an orangery . . . actually the "new" orangery [Nowa Oranzeria] at Royal Baths [Lazienki Krolewskie] with new, meaning it was built in 1860 versus the park's OLD orangery that's 100 years older. what's an orangery? why the building in which oranges were grown, of course. wow. oh the number of jaw-dropping times we could think of nothing more articulate to say than "wow" during our week in warsaw.
to review, magda + jan and their witness jon + malgosia, made their way to the royal bath gardens via:
and once there we ventured out with them to explore these amazing grounds.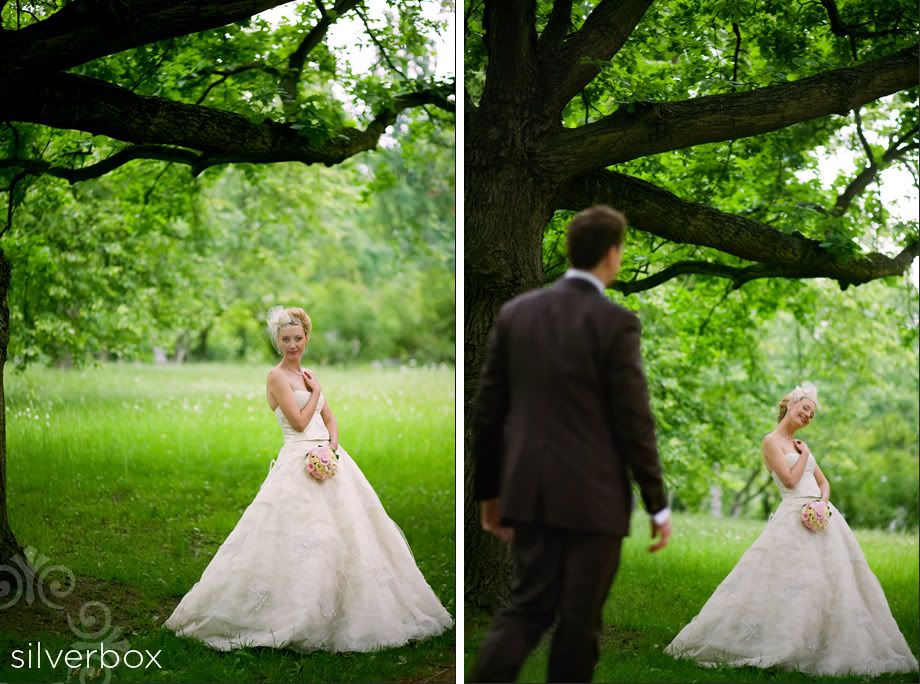 in the image above on the right, magda stands on the expansive palace (now serving as a museum) patio. b/c it always good to learn:
Lazienki Krolewski served as a residence, first of princes, then later of monarchs, beginning in 1675. At first, it comprised part of the Ujazdow residence, and after 1784 became a separate palace-garden complex. After 1772, some of its collections were opened to visitors, with the intention that they would one day function as a museum. During the years 1817-1915, Lazienki remained the property of the Russian ruling family, the Romanovs.
palace charm:
below left, malgosia + her husband robert (who, just to underscore the international flair we delighted in, is dutch, but lives + works in san jose )
in the center frame is, of course, magda (who is polish, but studied in sweden and now lives and works in switzerland with
(3rd picture) her new husband jan (whose parents are polish but raised their family in toronto. which makes jan canadian though he went to grad school in the states: MIT -- so massachusetts, well MIT and then it seems jan also did graduate work in australia as well as london. hmmm. but which of these programs he met best man jon (laughing, 3rd frame) we're no longer quite sure.
[we do recall, however, that jon is from michigan but now lives and works in switzerland. and his sister gretchen (whom you don't see below, but we loved so much we wanted to shout out!) lives in switzerland, too. she's the one who decorated the carriage btw. and phew, in terms of this international cast, we're only getting started . . .]
"tailfeathers" :D
and in bringing part 6 to a close, how could we not end with perhaps our favorite of our favorites. annika miller, have we said it yet? ~ this image is AMAZING and oh how we LOVED that you were there!!!
up next: their party! oh, and highlight slideshow coming soon!!