and oh - oh - oh! jan + magda's magnificent ceremony . . .
first, what a treasure of a church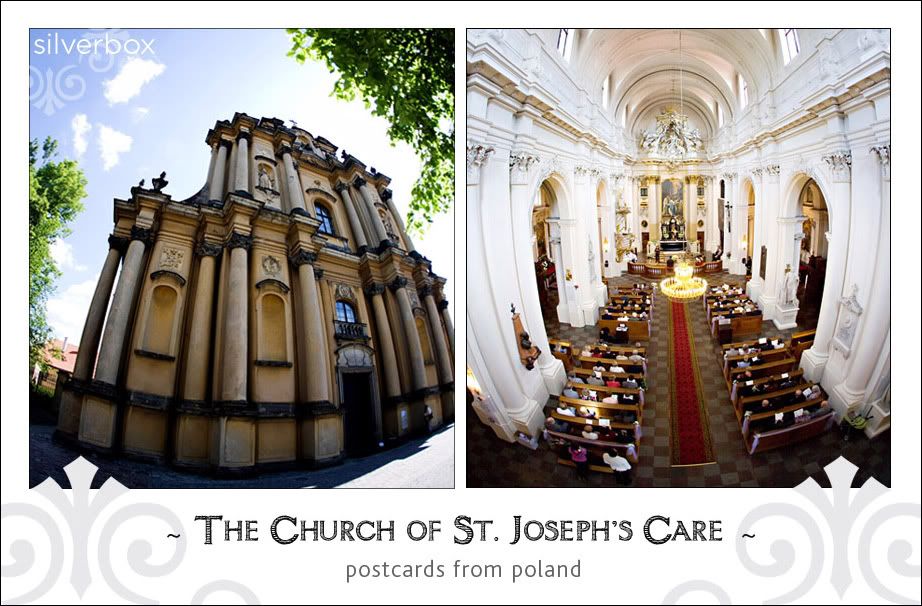 The Church of Saint Joseph's Care (Kościół Opieki św. Józefa) designed in 1727, completed in the mid 1700s and one of Warsaw's few buildings to be unscathed by World War II is where jan's grandparents were wed!
when the jan and his "best man" jon arrived (note: it would be more accurate in the polish tradition to say when jan and his witness jon arrived) they walked up the aisle greeting and welcoming guests. how wonderful!
as for magda's arrival? well, annika was at the scene as magda and her father stepped out of the carriage [below, left] amy caught up with them by the time they were heading to the side door [middle image, below] and kim? as luck would have it she was right inside the vestibule as magda came through the door. :D
we love this picture of jan's sister with her children perched and ready to march down the aisle . . . and how adorable is that wave! (and how adorable is malgosia's origami dress!)
and. now. drumroll. please: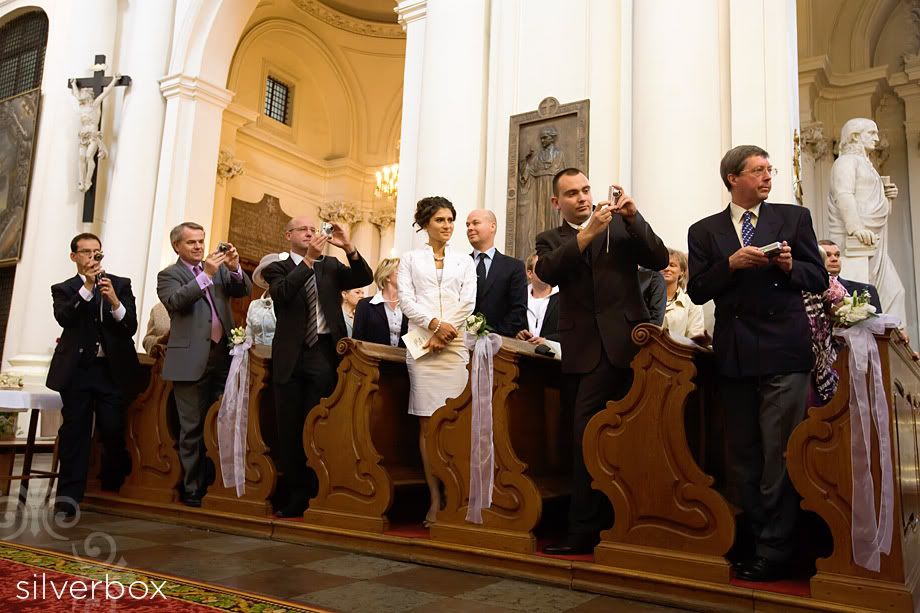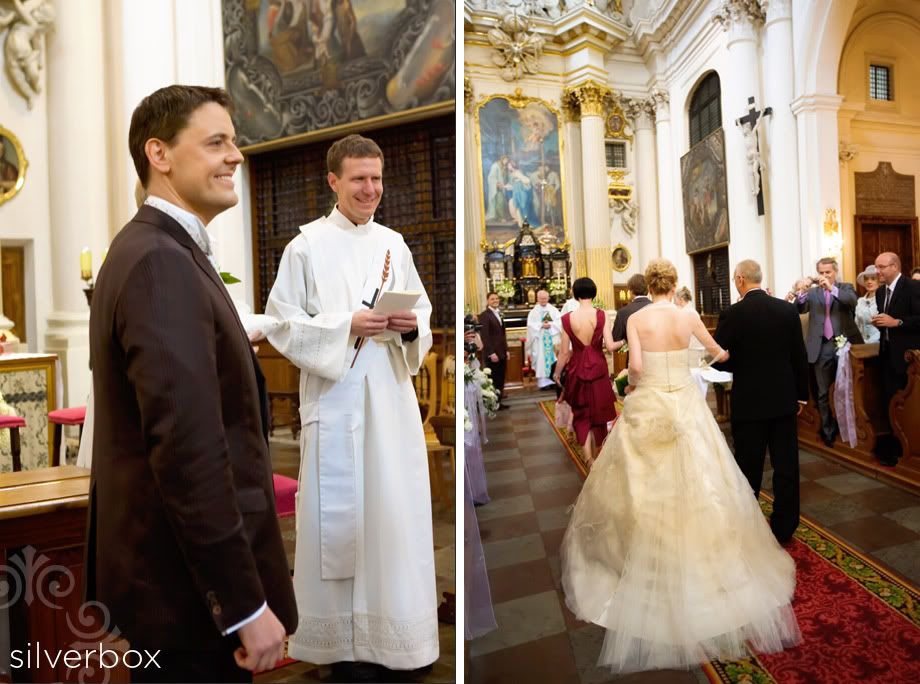 a few more differences from our typical US weddings: - parents set up front at the alter with the couple. - and note how the bride and groom are on opposite sides of the church. interesting! - and yet another interesting tidbit: the polish traditionally wear their wedding bands on their rights hands rather than their left as well.
these next pictures were taken at the same time. [amy captured the BW, smitten with magda's smile while kim was equally enamored ~ but what kim was focused on was the kind and quiet reflection mr. mazany's eyes.]
and speaking of looks!
they've just been joined in married and at this point were walking toward a side alter for the presentation of gifts to the Blessed Mother. look at jan looking at his bride . . . *swoon*
and more of that "how fun to have 3 photographers documenting the same unfolding moment from 3 different angles thing!" -->
yes indeed, the kiss! (and note Jon already shaking hands behind magda's shoulder ~ let the celebration begin!)
and other difference in wedding traditions: at polish weddings, guests bring flowers and gifts to hand the couple just after the wedding. how fun is that! and how quickly "witness" arms fill.
priceless:
and now we're reception bound! JUST YOU WAIT for the next installment. oh-la-la does not even come close!!!!
our next stop: the Royal Gardens (check back soon!)