friday morning in warsaw was a time for friends. magda + girlfriends (and soon, jan + guyfriends, too) gathered outside our hotel for a warsaw walkabout.
there was fashion!
there was laughter!!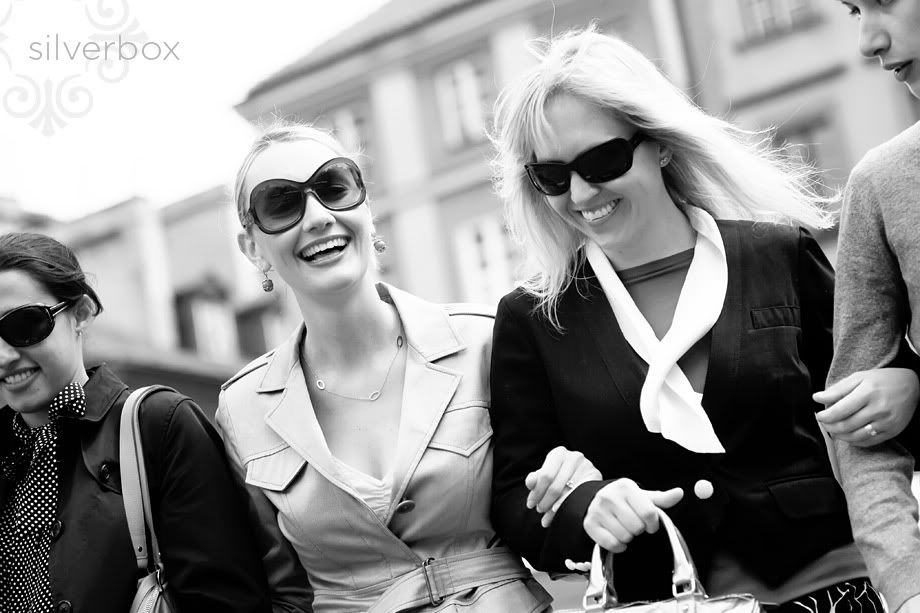 there was ice-cream.
even dancing . . .
(with music, of course!)
below: christian, jan and jon getting in on the action.
the old warsaw defensive wall was built in the mid-1500s but the real question:  how often a platform for saturday night fever moves?
what?
hear no evil. see no evil. speak no evil. of course!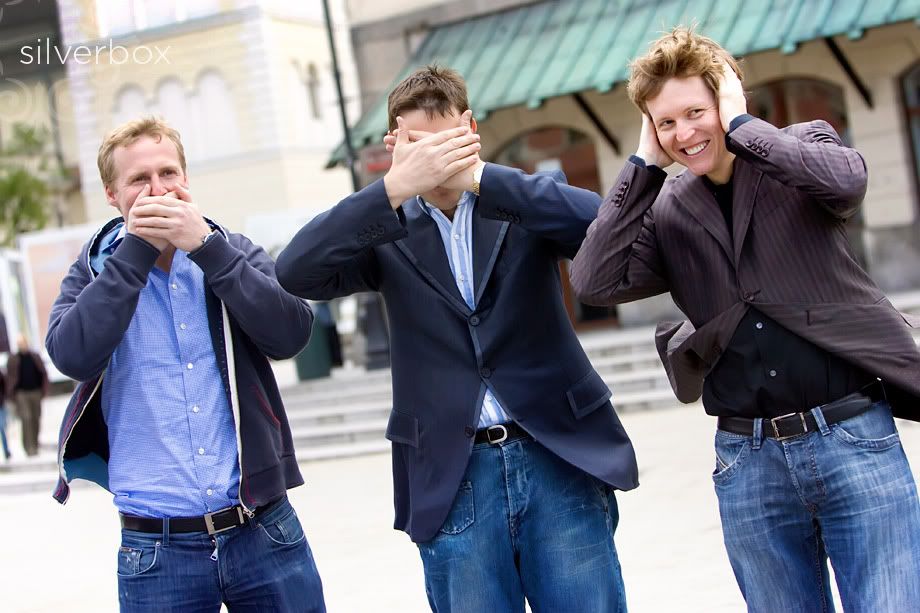 love it!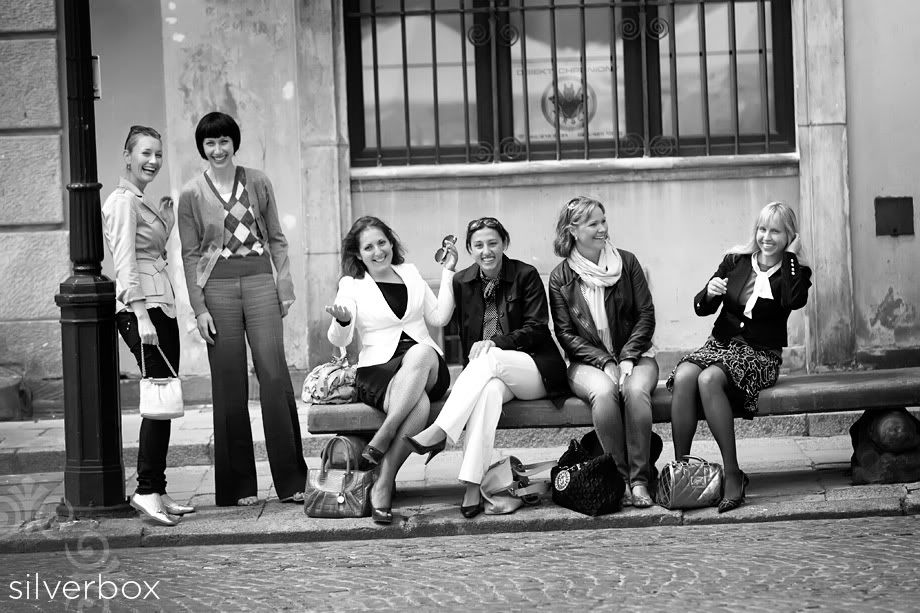 by this time, not a doubt was left in our minds. we're madly in love, head over heels in love, not just with Old Town, but with THEM:
but just you WAIT . . . Friday's night's rehearsal dinner is up next and guests from round the world keep pouring in!
email a friend today, just because. :D
~ amy + kim
PS AND IF anyone seeing this KNOWS THIS COUPLE, please: a. go ahead and encourage them to get engaged (afterall how could they be ANY CUTER together!!!), and b. remind them that we're (with fingers crossed) expecting to be among the first to know . . . for goodness sakes; our bags are nearly packed ;)