the setting:       Wilanow Palace, the "Polish Versailles"
the once-upon-a-time part:     once in a land far far away . . .
a beautiful maiden mastered many a language, perfect poise, love-of-life, and all things in between . . .
meet magda!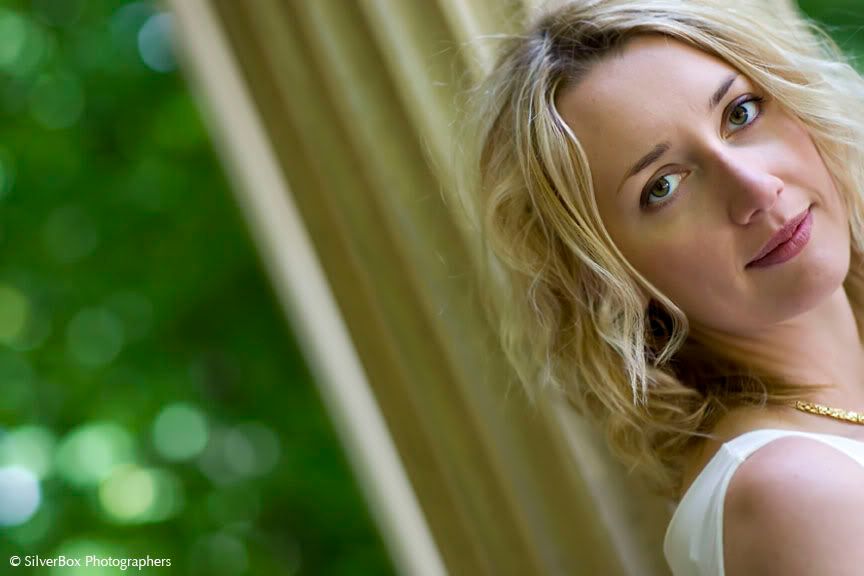 she twirled.
she laughed.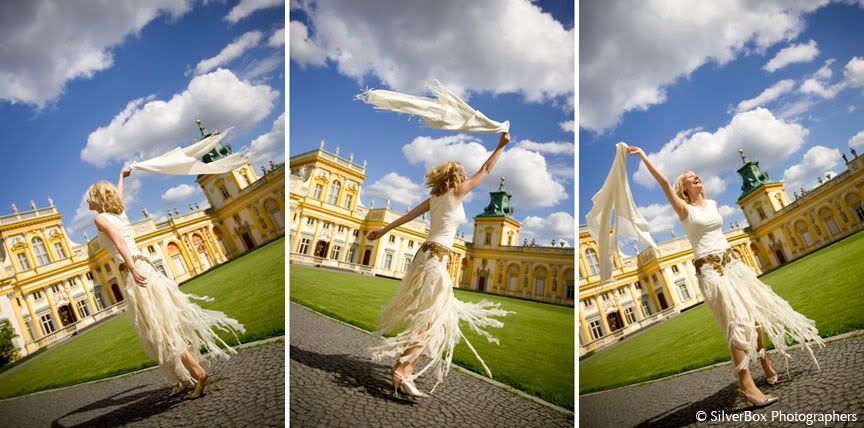 her spirit aglow . . .
perhaps life seemed nearly complete.
yet . . . 
half a world away, from across the salty sea, a ribbon of light-hearted humor drifted into her midst
with a nibble and a squeeze the handsome prince (enter:  jan!) whispered in magdalena's ear the discovery of a shared past . . .
their story is this:
[an excerpt from jan's Win-Our-Hearts-Win-Your-Wedding entry]
From a History in the Homeland of Poland

Jan's parents were both born in Poland but eventually ended up in Canada, where Jan was born and raised. 

During WWII, Jan's Father fought the Nazis for a free Warsaw, was wounded and taken prisoner. Later liberated by American forces, he fought with the British to the end of the war and started a new life in Canada.

 

At the start of WWII, Jan's Mother's home in Poland was annexed by the Soviets: she was deported to Siberia, escaped to India and finally made her way to Canada.
during the cold war, returning to poland for the krasnodebski family, or even re-establishing strong ties, was unthinkable. but krasnodebski clan "kept strong Polish traditions" through the years and gathered with gusto in warsaw for jan + magda's wedding festivities.
[below: jan with magda, enveloped by jan's family:  
his parents to his left and his sister and her husband to jan's right ~
all of whom had traveled from toronto for this celebration.]
their story is epic. it represents a past that dates back long before jan's father, barely a teenager at the time, stepped up in honor and defense of his beloved country. one of our most favorite warsaw memories was being seated beside mr. krasnodebski on the drive from old town to wilanow as he pointed out landmarks from the war. 
"But what of Magda?" you ask. 
"Magda grew up in the Polish industrial town of Bydgoszcz. Thanks to the ending of the Cold War and Poland's' new found freedom, Magda completed her graduate studies in Sweden. Upon returning to Poland she moved to the capital of Warsaw, but was later transferred to Geneva, Switzerland, with work. Jan was already there at this time, having settled there after periods in Boston, Australia and New York City..."   
Whew!
Magda's sister and brother-in-law live and work in the States, and thus two of the many who traveled from across the world to join in this celebration.  Magda's family at Wilanow: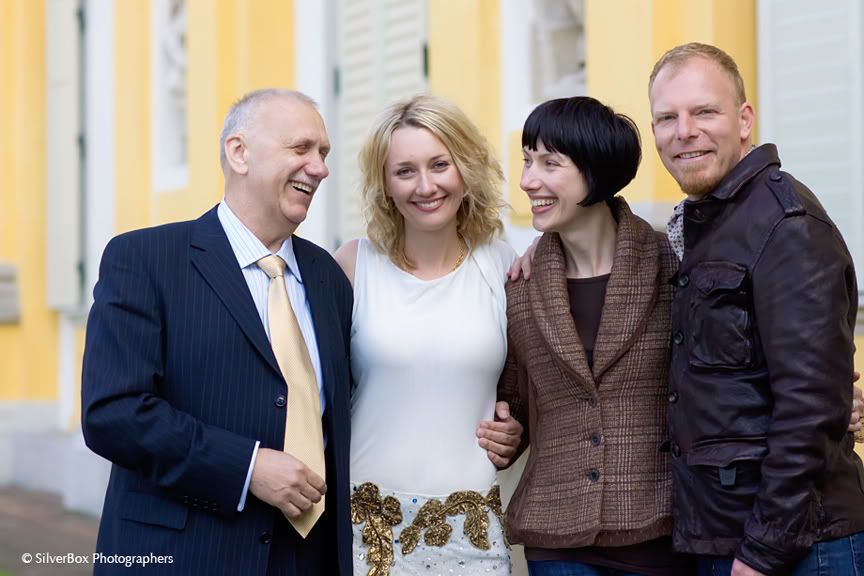 what an experience Wilanow was.
a uniting of families. a connecting of souls . . .
passion . . .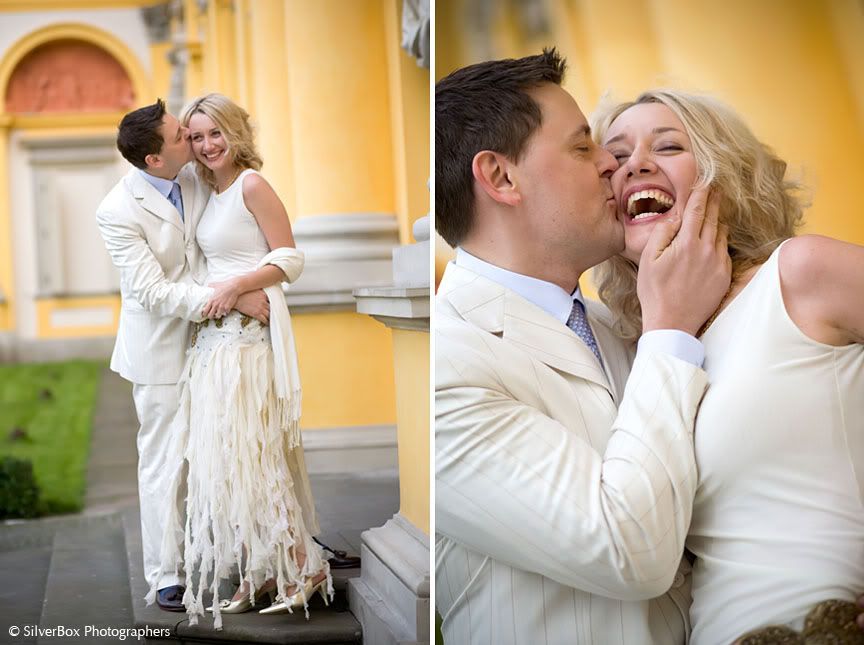 . . . and play
. . . and this story has only just begun.