warm sassy greetings from SIN city! . . .
(. . . though we've found we're clearly more "midwestern girls" thru and thru.....
we tell you, las vegas would NOT be an empire if only amys + kims came to town.)
BUT yikes, internet access is RIDICULOUSLY expensive here at the MGM Grand (beware!) --
so we might be spotty in keeping you posted over the next few days, but pictures (and of course stories) will be shared!
in the meantime; take a look at what we created in the neon boneyard: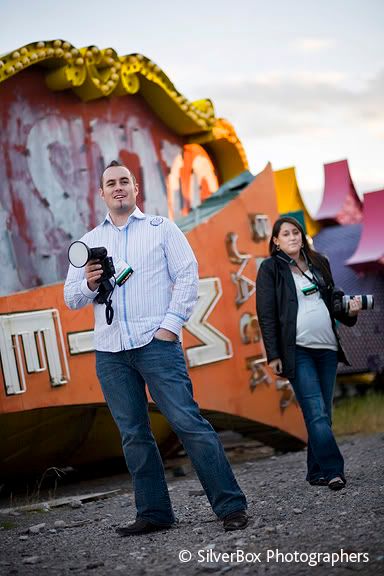 -- workshop instructors extraordinaire (and new parents to be!)
who went above and beyond in setting up this neon boneyard gig.
and see that wedding chapel pic? don't you LOVE that vegas sky! AND whooot-whoot!!: no windshields to de-ice and scrape.
yep, vegas, baby!!