pathetic. simply pathetic. but i'm just not ready to let it go. i love it too much!
you see, we have what some would call an "artificial tree" --
we didn't USED to.
we were one of those families who would all go to the tree farm together.
all 5 of us would run off in different directions and spy "the perfect tree...THAT one"
(followed by hours of negotiations and attempts at compromise)
we actually came home with more than one tree on more than one occasion.
it just seemed easier that way.
but LAST YEAR, due to quite a few december weddings and some rather hairy work projects for paul,
it was getting awfully close to christmas and we still hadn't made it, as a family, out to the tree farm.
it was a tuesday, about 4 in the afternoon and 40 degrees and i felt like it was the best weather we were going to get for quite awhile. it was now or never time.
"kids" i said. "maybe we go out to the tree farm, right now, without dad"
(paul doesn't get home from work on a winter weekday 'till well after dark.)
"without dad?" the kids exclaimed, tears nearly forming in their eyes.
until zoe piped up with:
or we could just get that BIG WHITE ONE at TARGET?
why yes we could! i thought, making a quick u-turn and beeline to targheee
and it is a gem of a tree!
it is NOTHING like the artificial trees of my childhood.
it's a delight i tell you. --- and so darn cute with our wacky walls!
we're also a snowflake making family.
we hang them all over!
and THIS YEAR thought HEY, we could decorate the PRESENTS with these, too.
look closely at the bottom image below ~ see that lil baby tennis shoe strapped to a branch?
. . . we've saved our kids early shoes and now use them as ornaments.
it's gives us reason to get them out and hold those lil' bitty shoes every year. love that!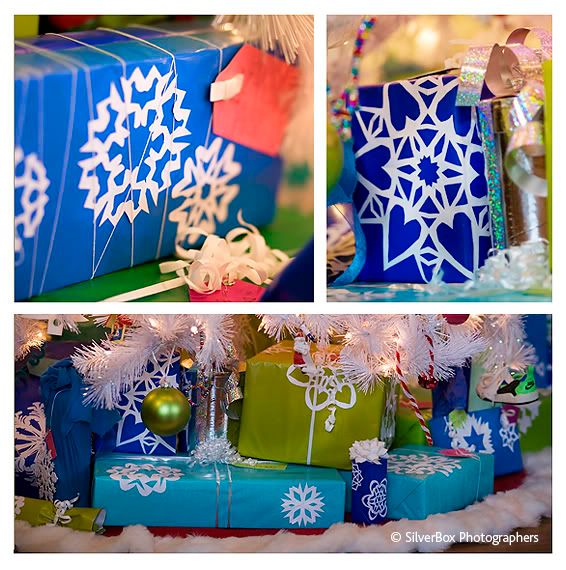 ok, and just a few from Christmas morning to follow.
[I'll save pictures of all of us giving my MOM perhaps the best present ever for another day.]
zoe collects nutcrackers.
she's always wanted one as big as she is.
ta-da!:
paul runs marathons now. crazy i know.
he just started in 08 i think (or maybe '07 was his first...hmmm) but i know for sure he has already qualified for boston. that seems big! and anyway, he'd been wanting this marathon poster framed.
thanks to avery coming home from germany + our little frame-it-right store down the street, "we" got it done!
(read: avery agreed to spend an afternoon dry-mounting, matting + assembling the frame)
paul LOVED it!
ave is an incredibly crafty one.
look what she MADE for tycho: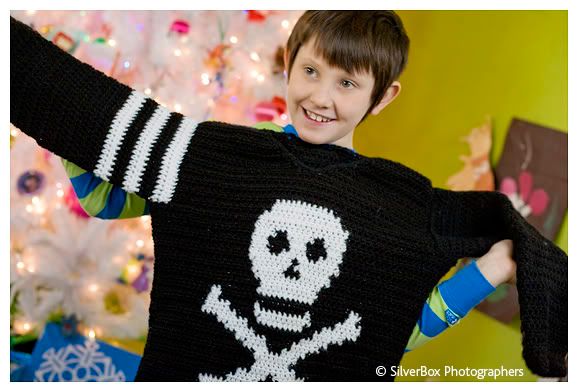 he was one happy boy christmas morning!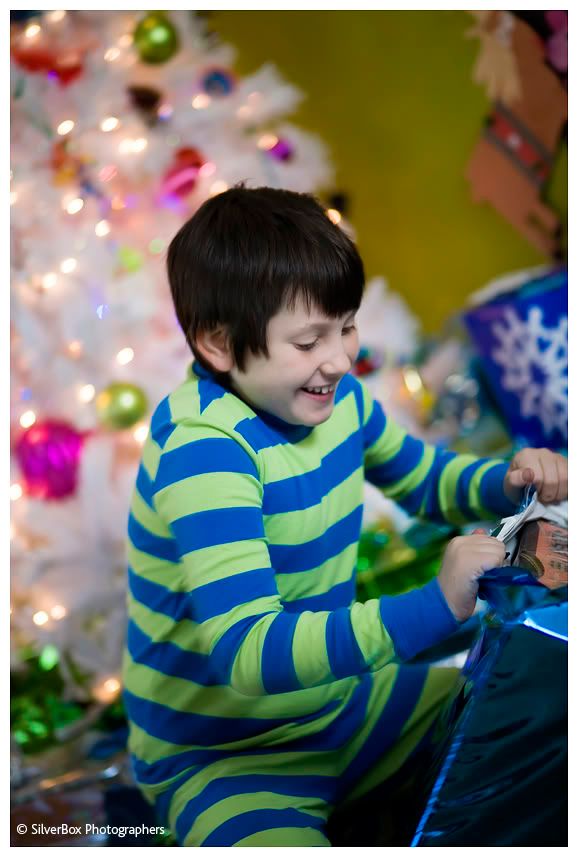 geez, not many pictures OF avery.
at 15, she's somewhat of a camera dodger . . . but oh, this is cute.
she created and gave zoe a shirley-temple-mix-kit: big box with sprite, grenadine, fancy glasses and look--maraschino cherries.
(complete with label she created . . . she's that kind of girl)
and here was an incredibly cool present avery brought home from germany for us all.
that max in his wolf-suit making mischief of one kind or another is a family favorite.
and WOW...to have a german copy!!!!
i can't even tell you how much we all loved this!
christmas day at our house involves opening presents, eating ronzas and playing games in pjs pretty much all day.
this year SORRY! was a big hit "it's a game of sweet revenge!"
let the wild rumpus start!
[aka Lassen Sie die wilde rumpus starten]
:) amy