. . . PLUS, this C-U-T-E building FOR SALE:

where is it?
well, right across from HERE: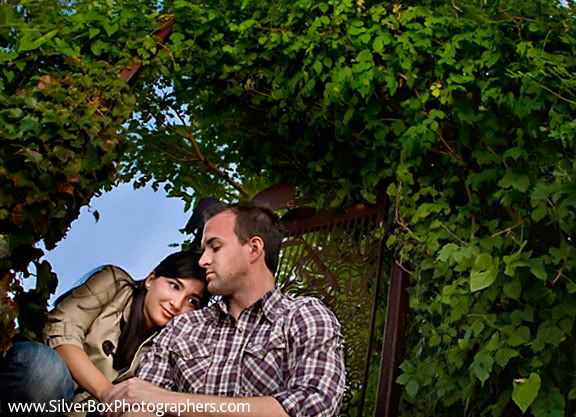 (which means that One-Light-Kansas City workshop folks are in the know . . .
we have a few images from THAT to share too ~ but not yet)
. . . here's the thing.
SPRING, like June, has that wedding-bell reputation but we've found EARLY FALL to be an equally busy (and beautiful!) time of year. kim + i have a lot more images in some stage of post-production than we do images on the blog . . . but fear not: they're coming -- just somewhat sporadically.
so THIS is a partial post. soon there will be a slideshow, too. PLUS, you'll want to meet the third member of the family:

one of my most favorite things about this shoot with tad + baba? ~ i kept seeing THIS:

"oh, i'm sorry" explained tad, "i keep forgetting to look at the camera.

it's just that baba keeps catching my eye doing something so cute . . . "
truth be told, bab + tad were endeared to my heart a year ago when i first met them at alex + tim's nuts-for-each-other celebration, but if ever there was a comment that sealed the deal. wow! that confession from tad IS IT!!
[ silverbox scoop for great pictures: ignore the camera, live the moment.]
right on, tad!!
check back soon for more examples toooooooo grand + numerous to mention.
~ amy