kim wade and i have kids in the same school.and sometimes, oftentimes, when processing images or just talking silverbox stuff, the conversation comes around to this: we can't imagine a school, can't imagine a community, that would be a better fit for our children.
everything we love about our town:  the optimism, the diversity, the pro-education stance, the sense of community...that "sesame street quality" that's tough to put your finger on but floods our hearts with hope + joy . . . everything we love about columbia, missouri streams out of the 100-year-old pores of ulysses s. grant elementary school.
our principal (yep, we call her 'ours') ~ she's retiring.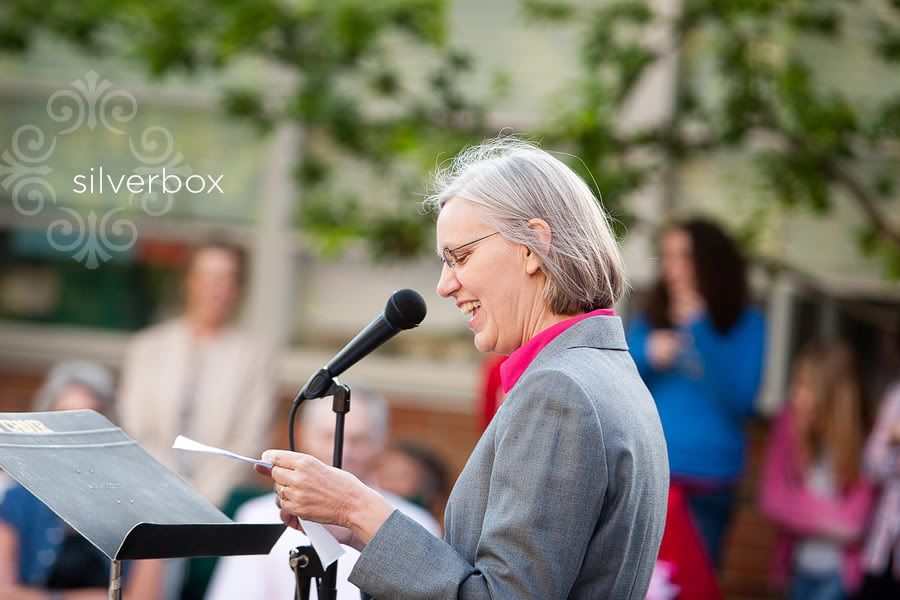 and one of our beloved teachers, too:
many came to celebrate.
many came back.
there was dancing, singing, hugging, poetry, cupakes, bubbles, the smiles of children, and lots and lots of adoration.
perhaps pictures tell the story best:  click here for the slideshow: Grant Elementary Celebrates Mrs. Borduin and Mr. Greimann
mrs. borduin, mr. greimann ~ we love you so! THANK YOU FOR MAKING THIS SCHOOL, THIS NEIGHBORHOOD EXAcTLY WHERE WE WANT TO BE.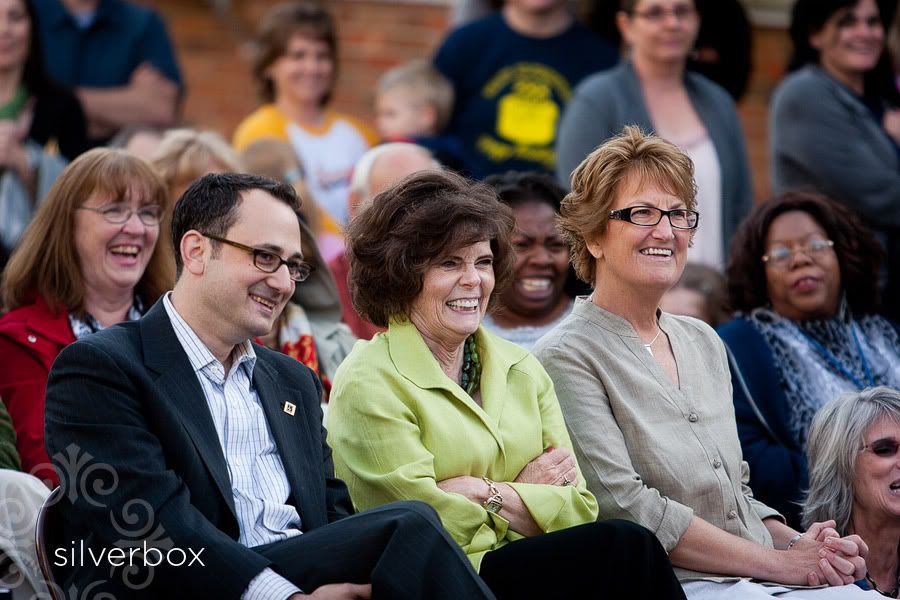 happy summer, all! amy