the official kick-off of mike + mary's wedding day? ~ their private moment.and it looked like THIS:
oh be still my heart. one thing we've learned over the many moons that we've been wedding photographers is to tap into local insight + wisdom. perhaps the best example? on the oregon coast several years ago, kim and i found ourselves scouting locations for amanda + brennan's next-day ceremony (an opportunity we LOVE btw!) hmmmm....where to begin? we decided to pose the question to locals we encountered:
"if you were getting married this weekend, where would you most love that ceremony to be?"
an insightful gardener at the bed + breakfast amanda + brennan's wedding party would soon stay didn't hesitate to point us toward the haystack at arcadia beach. lesson learned.
and with mike + mary's 8/8 wedding, even though we've been lucky enough to document a half dozen weddings in boonville, it was the organist (nancy! such a gem!!!!) at nelson memorial who, in an impromptu brainstorming session for a private meeting place AWAY from the hustle and bustle of the sanctuary pointed us here:
and oh my was it ever perfect! thank you, nancy ward!!! look, even a little bench to corral the wedding kids (another trick the years documenting weddings has taught us)
mary works in the bahamas (specifically hope town, abacos island ~ did you see their engagement slideshow? ~ extra fun in that it was mike's first visit to mary's new home!) mike + mary were especially delighted that several new town residents made it so far inland for their celebration, and SO MANY of their college friends (even their college minister who came to officiate their ceremony) found their way to missouri from florida for this magical day. [gosh even writing that makes me miss mike + mary's friends and family. let's do this . . . see individual smiles in my latest facebook album...and while you're there, hey, wanna be friends?!]
their highlight slideshow tells mike + mary's wedding day story (click link or keep on scrolling) this might be my favorite ever wedding day itinerary. their private moment was at noon with the wedding party showing up twenty minutes later. family group shots were taken in the sanctuary before their magical, emotionally-moving 2:30PM ceremony.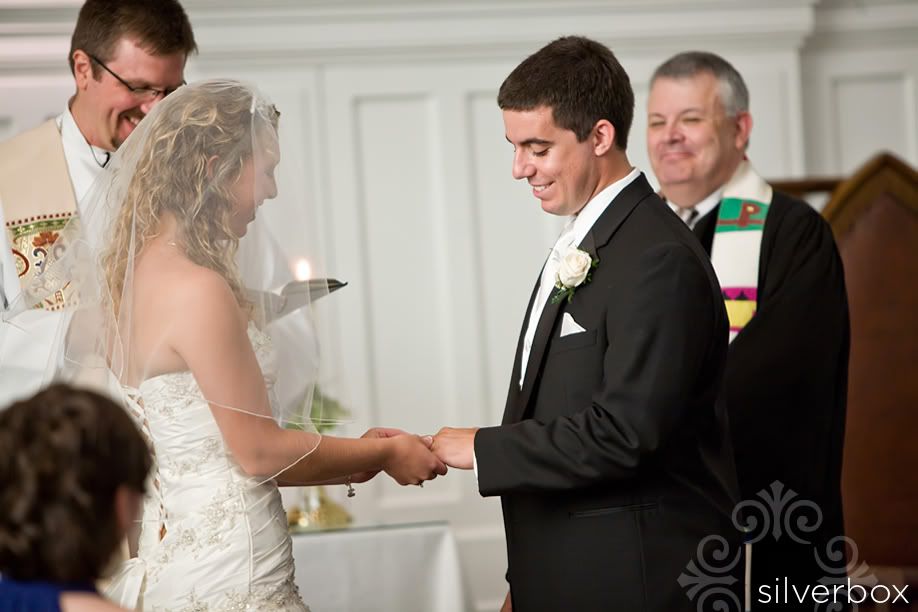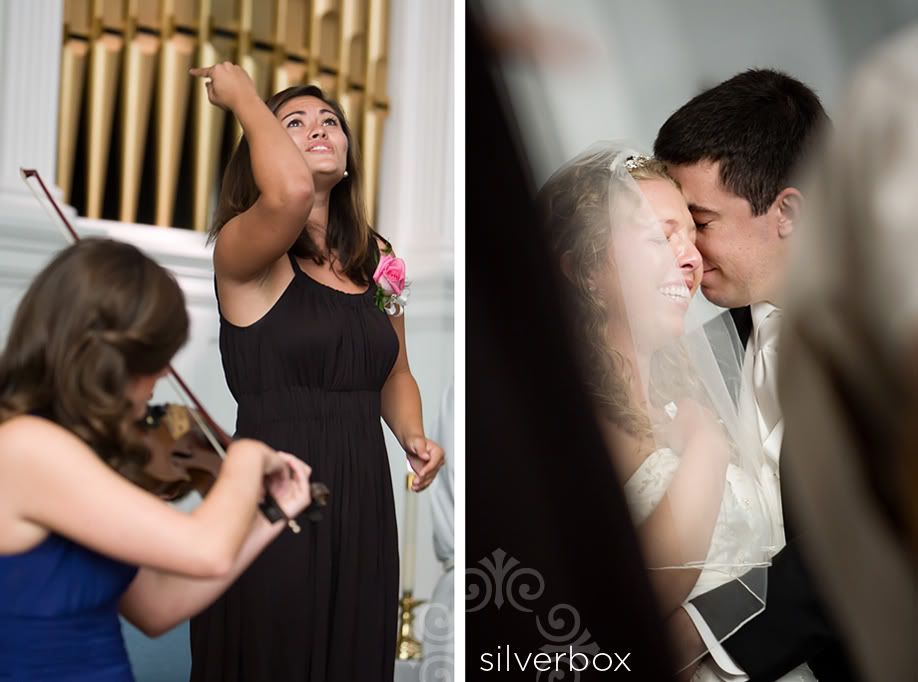 their recessional spilled right outside with the wedding party (and a number of guests, too!) WALKING to their reception. LOVE THAT!
a wonderful spirited reception with lots of laughing + dancing in a lovely historic light-filled venue. who could ask for more? well, in some ways, we did. after they waved goodbye to wedding guests:
we were able to spend another hour with mike + mary while they were still in their wedding attire. wowza!!!! because their wedding + reception had been in the afternoon, we ended up being with the VERY NEW newlyweds during the magical, unparalleled "golden hour"
no doubt why it's called "golden hour", eh?
then one more stop . . .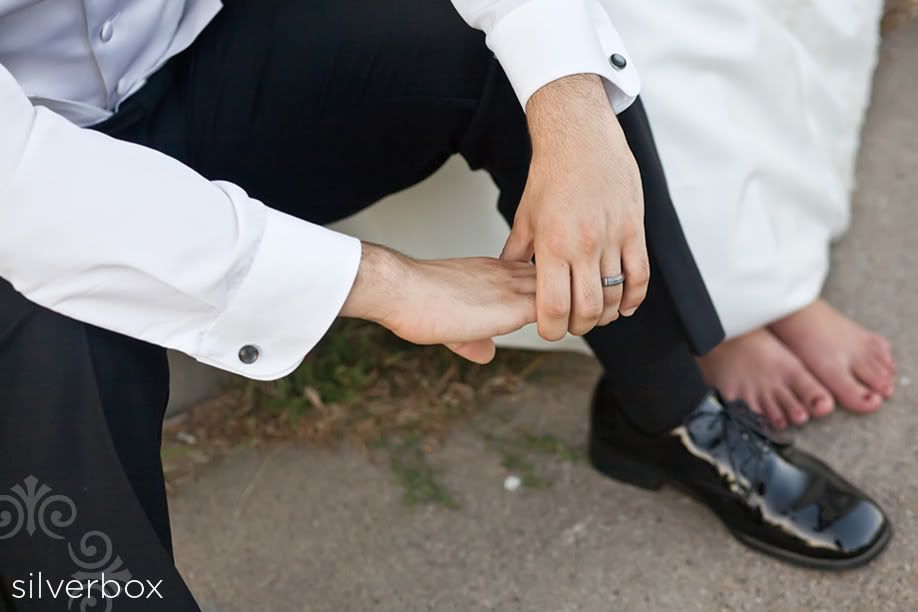 and how did mike + mary END their wedding day? with dinner. just the two of them. overlooking the missouri river at Les Bourgeois Bistro. ok, it's official, we love EVERYTHING ABOUT THEM and EVERYTHING ABOUT THEIR WEDDING DAY!!!!
and in sum:
:) amy enderle
PS annika, you ROCKED IT at this wedding, girl. thank you, thank you, thank you!