yes yes indeed, with every posting i seem to have a new favorite image (or a dozen!)in terms of a wedding party shot, this one might forever be hard to beat:
are you kidding me?? an ivy-covered brick wall big enough for a 15 gorgeous members of a wedding party to stand in front of?? AND a wedding party so fabulous, mind you, (and so in love with jonica + matt) that they were able to overlook + ignore the buzzing bugs unknowingly nested within the vines (sorry guys . . .)
oh jonica, jonica:
in sum, this was one of those weddings were you just couldn't ask for anything more.
adorable + spunky children . . .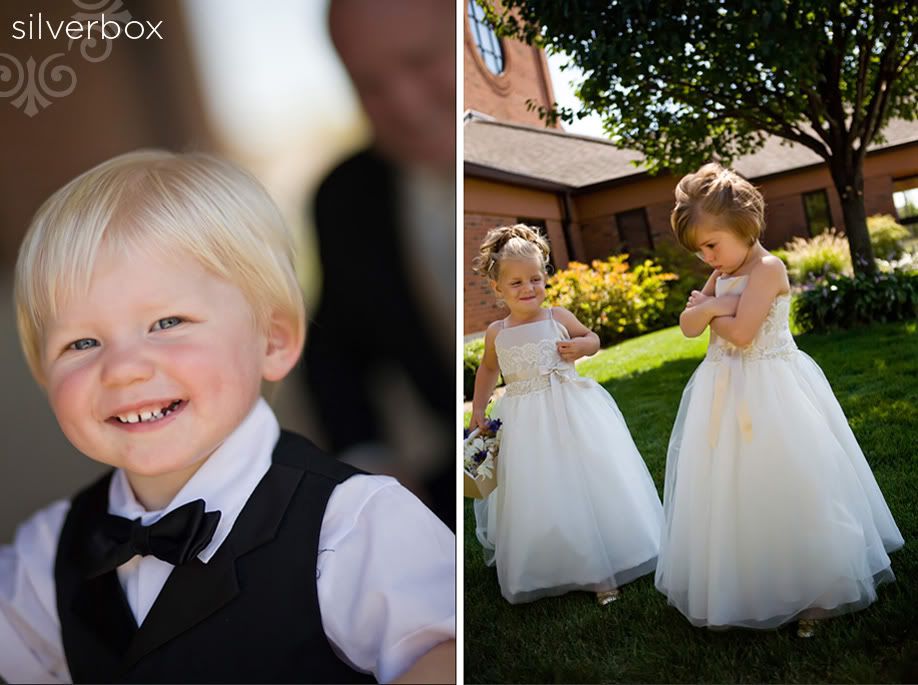 amazing ceremony coverage by the one-and-only annika miller: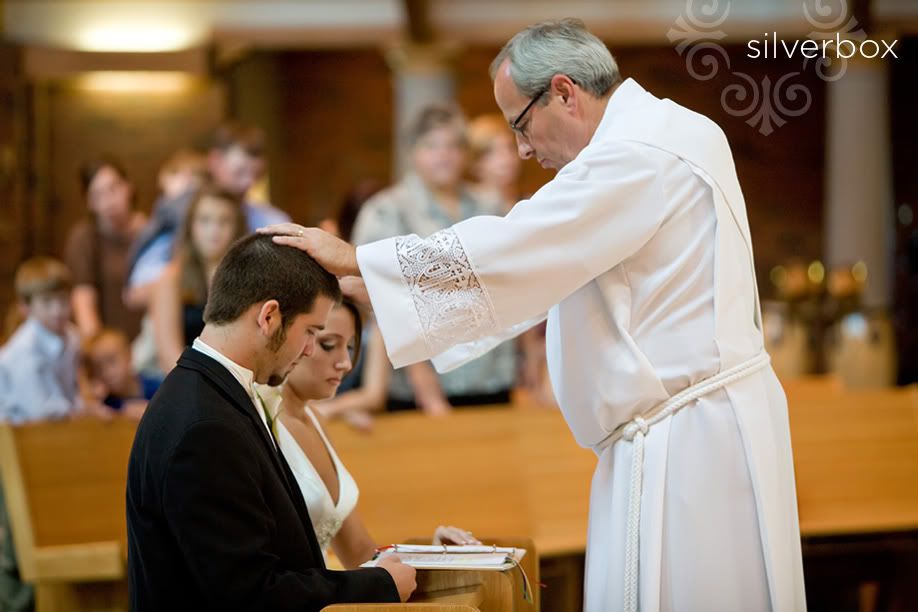 GLORIOUS weather and um . . . see THIS SLIDESHOW and you'll surely notice how head-over-heels in love matt + jonica are:
PLUS to me this wedding felt like a long-awaited reunion -- that's the one and only tim snyder 3rd guy from the right (as in nuts for each other alex + tim!)
and now interrupting this message for a short reader-survey break. do you prefer A (let's call this look "naturally sunny world")
or B (post-processing with a dab of washed-out vintage goodness):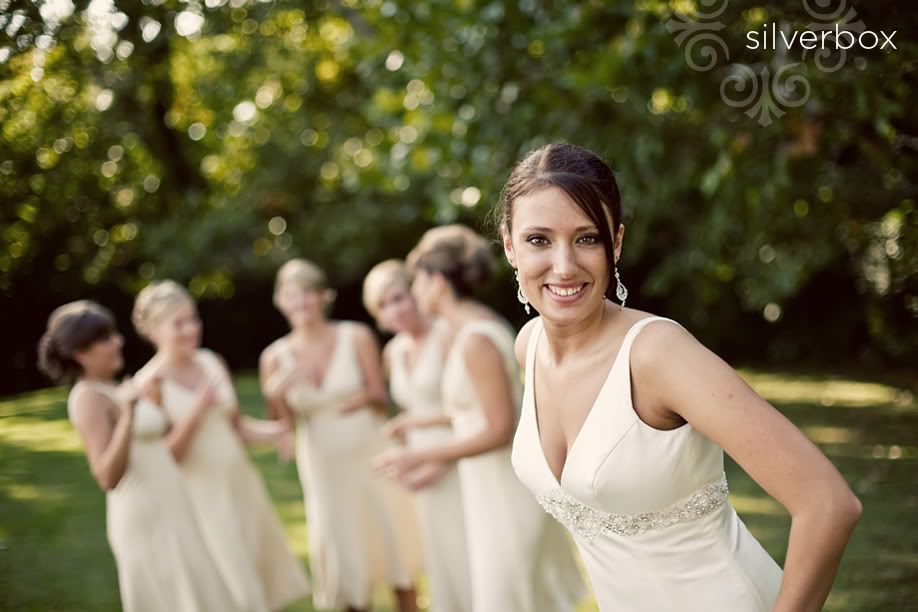 in photography, post-processing is a bit like cosmetic make-up ~ it can certainly enhance + on occasion, slightly conceal, but as a general rule of thumb, the more natural + realistic "the look" the more universally appreciated. sure there are taste differences and trends come and go, but overall, we want viewers to be moved by the emotion and drawn into that moment-in-time. we try to avoid post-processing in a way that detracts away from the unfolding moment. this slightly sun-faded look is the latest rage and i find myself trying to decide if it's more like lip liner + a little blush or purple mascara . . . hmmmm. here's a side-by-side view:
a bit more vintage sun below (this time sandwiching a BW) ~ am seeing the unintentional limitation of my description b/c in reality there's nothing "natural + realistic looking" about black-and-white -- not really; it's just what's accepted b/c of film's history (and that history was basically film's "limitiation" ~ color photography took generations longer to develop) yet a classic black and white picture manages to draws us into the emotion of an image like none other. hmmm, verdict still out. and truthfully, matt + jonica would look SCRUMPTIOUS in any medium
it was my first trip to the greater springfield, illinois area. THIS is the train station:
and this is just a building we passed on our way downtown that looked so lovely we couldn't help but stop:
terrific combination of colors!
and this next building is the outside of their reception site. what great red doors!
greatest of all is the energy matt + jonica bring to the party!!!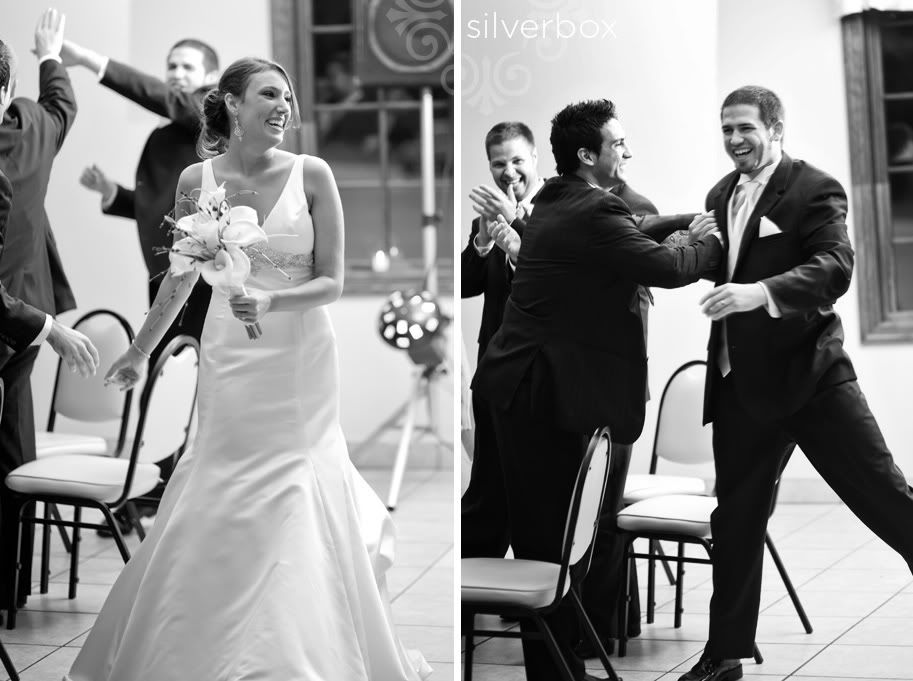 oh it is love!!!!!!!!
and oh how i love this family. thank you thank you thank you alex and tim.
[from left: engagement picture 3-years ago (click here for one of my favorite ever engagement slideshows); on their wedding day 2-years ago (ok, i realize i'm going slideshow link crazy, but oh it warms my heart to relive THIS) and 3rd picture: aaaah, alex + tim today, hooray!]
it was also at alex + tim's wedding that i first met THESE guys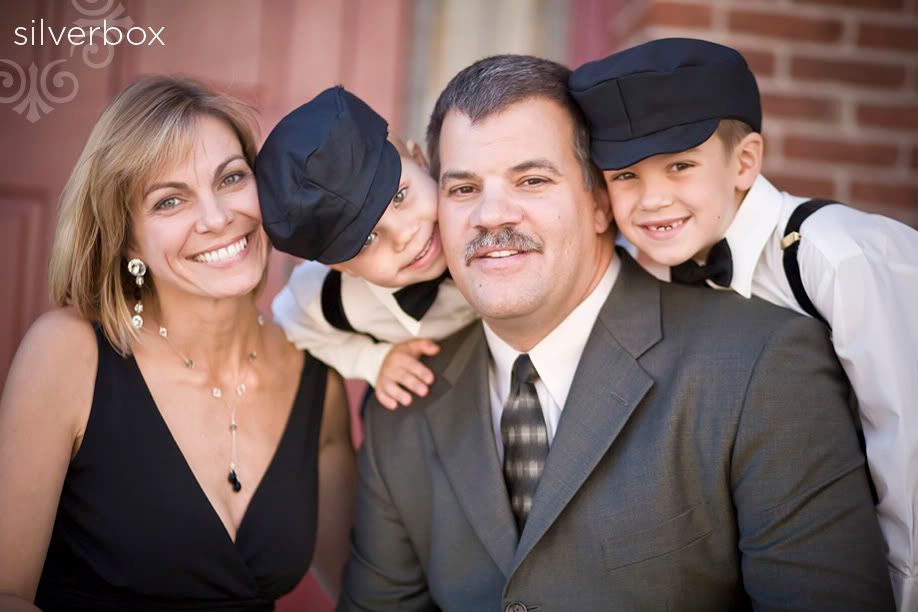 LOOK how they've grown -->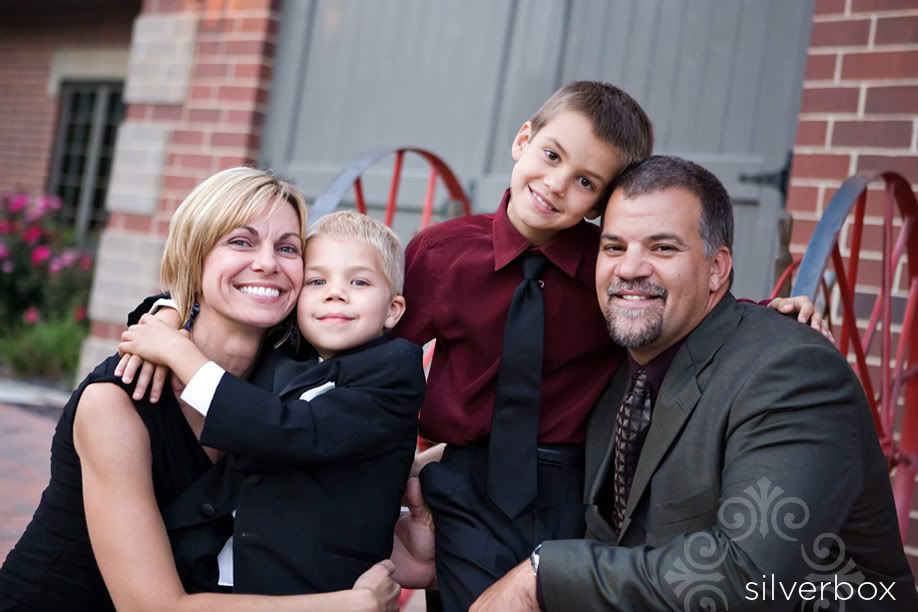 feeling very lucky indeed, amy enderle, silverbox
PS Jonica is a big Jerry Lee Lewis fan and the crowd came alive as they incorporated Great Balls of Fire into their 1st dance!  Their slideshow is VERY up tempo, but I just couldn't help myself once I stumbled upon THIS Jerry Lee Lewis song. ENJOY!!!