we knew right then that this wedding would surpass all expectations. we'd already gotten to know the couple and we were smitten but the happiness we heard in mr. gabel's voice was excellent foreshadowing of how happy everyone would be just to be there.
aah, maine:

on the 4th of july:
a nautical-themed affair:
(here's one more from friday's rehearsal dinner, hosted by gina's aunt and uncle . . . this is their sea-coast facing back porch. sooooo lovely!)
and did you know you can catch starfish, in your HANDS? -- here's chris's neice friday afternoon at the rehearsal gathering:
and hee, hee, those same little hands about 24 hours later:
i always start these entries with the best of intentions to get right to the great pictures of the couple, but to me, wedding memories are just so much more. there's just so much richness, so many many ways to get side-tracked, so many things we want you to know. like how wonderful it was to stay with the wedding party in this b+b in camden, the whitehall inn:
and how every little nook + cranny of this smith home was so so perfect. look at this. as the girls got dressed (see that cute nautical touch of ribbon - love it!) there's a nautical-themed curtain on the door behind them and a place sign over gina's shoulder. wow.
the little church on isleboro was so charming:
as were these lovely, lovely people: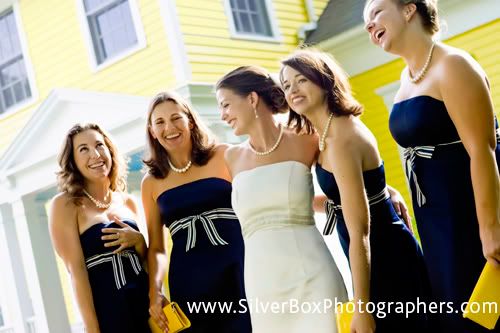 you may have seen this one earlier, but be warned, we may just post it every week for the next few years. we love it THAT much.
you've seen this one, too.
but here's some more to the story. while i was creating the above, look what kim wade saw from her angle (yum!)
chris + gina are so great together. i swear to you, wherever they walked the sun seemed to be shining upon their faces.
it was a beautiful thing!

and speaking of beautiful things, oh gina's relationship with her sister so touched our hearts.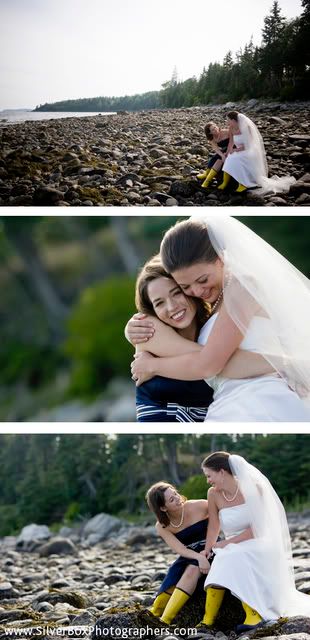 and one of the girls most favorite people? their terrific + inspiring grandma (who'd just sent gina a text shortly after we arrived; transportation was trickey since it involved a ferry or two and grandma was the mastermind behind it all!)
what an amazing weekend! and we haven't even mentioned the food yet:

hooray, indeed!

wouldn't it be a great time to introduce a highlight slideshow?
well here's the deal, soon, very soon gina + chris will be having a back-home reception; reception guests have to see the highlights first, right! ~ but we WILL post it; just not quite yet . . .
with many, many thanks for this opportunity,
kim + amy