know this pair?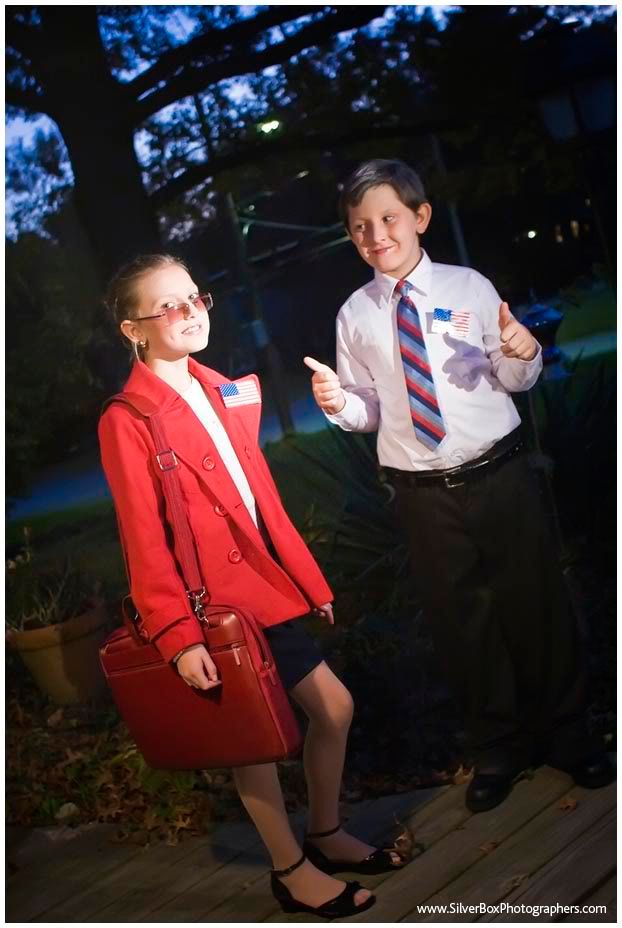 zoe (9) the mastermind behind the costumes.
thumbs-up tycho (8) would soon discover "
it's so uncomfortable keeping your shirt tucked in"
FYI:  tycho wants it noted that he really WANTED to go trick-or-treating as obama instead but in consultation with "the VP candidate" (shown above), decided he LOOKED more mccain-like.