5:30 pm yesterday evening:
walked out of the grocery store, AND it wasn't the least bit dark!
8:30 am this morning: on our way to school, AND there was this little crocus pushing its way up through the not exactly brown grass.
oh! can you believe it!!! spring is nearly here!
and OUR favorite part: hooray, hooray for the return of W-E-D-D-I-N-G-S!
THESE pictures are from THIS PAST weekend. that emily + jeff are SUCH A DELIGHT!
this was really "kim's wedding" but i tagged along for some second angles and to set up lights. and what fun i had!!! [ and oh, take our word for it, that off-camera reception lighting makes all the difference! as do those lovely strings-of-lights hung throughout The Foundry Art Centre ~ SilverBox brides, let's add these "outdoor garden string lights" everywhere! ]
within 15 minutes of meeting her, i fell head over heels in love with emily sutterfield. THEN when she told me how + when she and jeff decided to "SilverBox it" ~ oh my talk about smitten! (and emily + friends: thanks for making us a VERB. whew THAT feels nearly as good as the spring sun's rays on our skin)
this is just a sneak peak. more to come -- so much more! -- of jeff + emily's celebration in the coming weeks. in a word: MAGIC!
happy day, all! amy enderle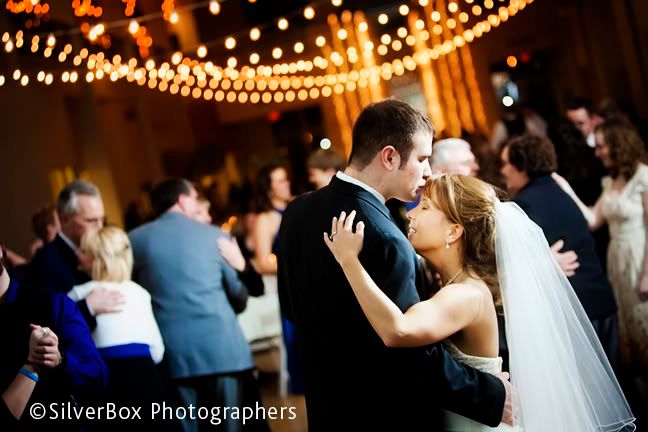 _________________________
OOPS, EDITED TO ADD:
this just in from cool bridesmaid ashley:
Ashley (bridesmaid) has left a new comment on your post "for the love of spring . . . :
OMG amy! these look so good already, i CANNOT wait to see more.

ive been checking the blog all week hoping for a sneak peek.

we had so much fun hanging out with you guys!
AND I REALIZE I MIGHT HAVE MISLED [ALL OF] YOU: those cool in color shots: those moments captured by kim wade, baby. fyi: i made the black and white of megan and her dad, but it's the color images that cause my eyes to tear up ~ it's always a collaboration on so many levels. but i want to make sure kim gets full credit for these b/c when she saw them she called them "her best dancing shots ever" and mmmmm-mmmmmm-mmmmm they are SO DIVINE. anywho: ashley you'll call us for your wedding, right?! cause we loved the whole tribe of you so much, we're eager for a reunion ;)
sorry for any confusion ~ have a great and sunny day everyone!!!! ~amy
AND, see how i had to edit the post to add my own comment and it's trouble to see ashley's thoughts? well, that's one of the many reasons we're soon graduating from blogspot and movin on to bigger and better things -- in fact lots of changes coming soon, but Silver Lining readers will be the very first to know!