snowed-in and catching up!and what i want to say first + foremost: it just doesn't get any better than this!!
farrah + gus redefine "Wedding Wow"
and everything EVERYTHING from their personally-written and mostly memorized (*clears throat with fake cough*, GUS) cheer-worthy vows to THE WAY they envision what a wedding (and marriage) CAN MEAN will surely make them one of our all-time favorite SilverBox couples.
CLICK HERE FOR THE SLIDESHOW . . . and hit up our facebook fan site for a few pictures you won't see anywhere else, but read on for a few highlights we can't resist sharing now (in question form ... just because.)
1. who knew how very beautiful the missouri state capitol was?
(since it's where they met and where they've both worked for much of their professional careers, the choice was all the more fabulous!)
2. what riveting iconic can-do figure does the glamorous and unflappable farrah fite remind us of?
3. whose floor-to-ceiling murals envelope the missouri house lounge? (see answer HERE)
4. who was not the least bit worried about never having had even a single glimpse of her wedding ring prior to THE moment is about to be placed on her finger? (hint: not farrah!)
5. after Photographers-of-your-Dreams (check!) what wedding budget item guarantees rocking memories?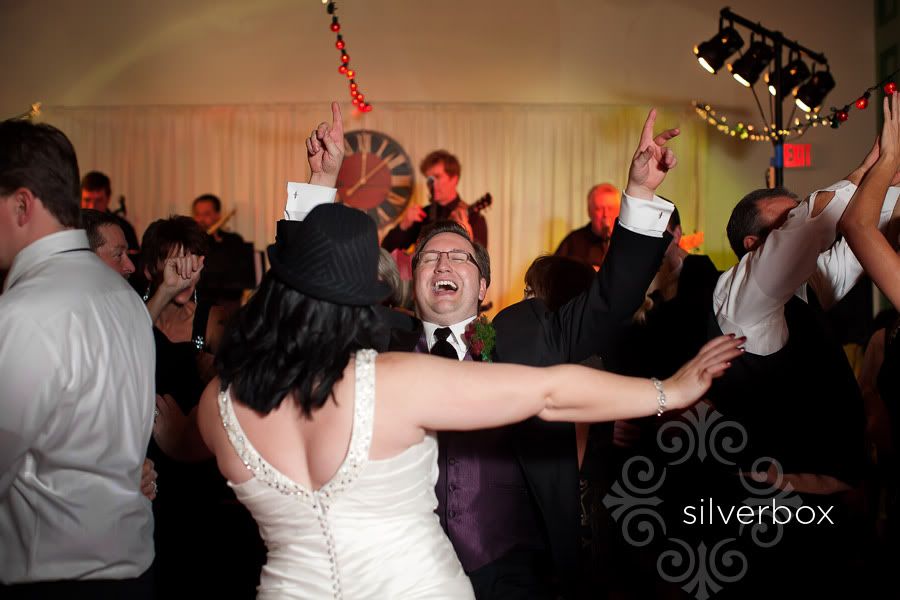 6. what makes a photo booth PHOTOTASTIC?!:
joy! everlasting!! amy + annika: (with gigantic thanks to gus + farrah for the opportunity to document this once-in-a-lifetime celebration!)