yep, we go to your rehearsal. why?
1. in part to plan out where we'll stand to catch moments like THESE:
2. and to MEET your people -- which is especially fun when your people are as lively, lovely and on-the-constant go as THIS:
3. and then there is the issue of figuring out the vantage of our 2nd (and in this case 3rd shooters) ~ and how lucky at this wedding to be joined by Sara Brown (who we hold responsible for captured me WITH the flower girl above), and who created LOVELY ceremony images like THIS (thanks for bringing your fish ms brown!):
AND Jennifer Seris who after the ceremony created THIS picture that just makes me grin from ear to ear: :)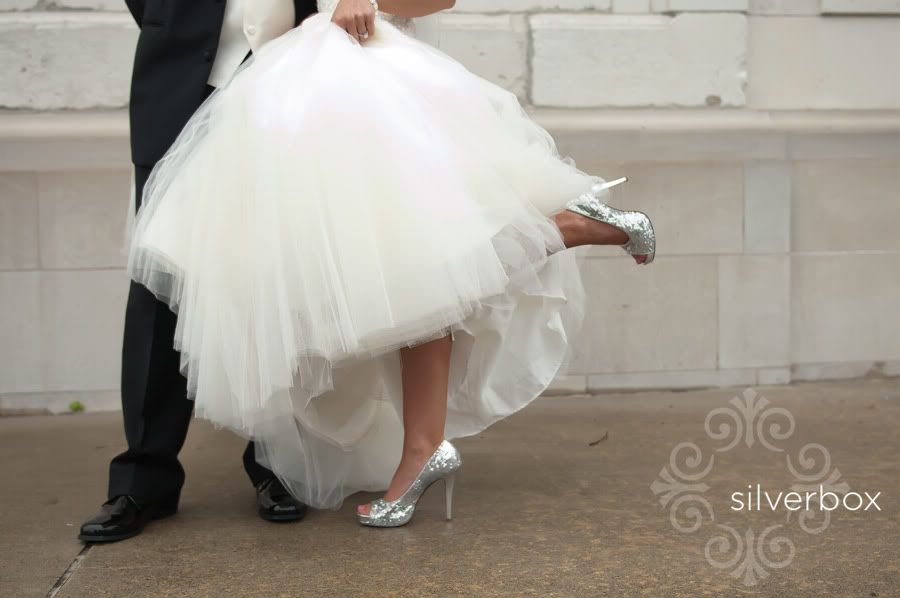 AND oh OH, another by Jen Seris i just LOVE:
this one of the girls walking into the church with umbrellas!
(the architectural one is mine; the umbrella shot is Jen's and they were taken at almost exactly the same time -- fun, eh?!)
4. and sometimes since we've been behind-the-scenes at rehearsal anyway, families have us come document a bit of rehearsal dinner, too. AND LOOK, erin + jason's rehearsal included (one of) erin's family's big red barns! aaah!!:
so yep, we're with you at your rehearsal and then love LOVE being in your shadow on your wedding day. mmmmm! and a bit of drizzle on jason + erin's wedding day did not dampen spirits, not in the least!
and HOORAY! post wedding, we yes-sir-eee WERE able to get outside for group shots...which is the other piece of what we do during your wedding:
we direct the group and family and couple shots.
aah, the art of the posed shot: we LOVE the unique challenge of creating group shots that you'll cherish as much 30 years from now as you do today.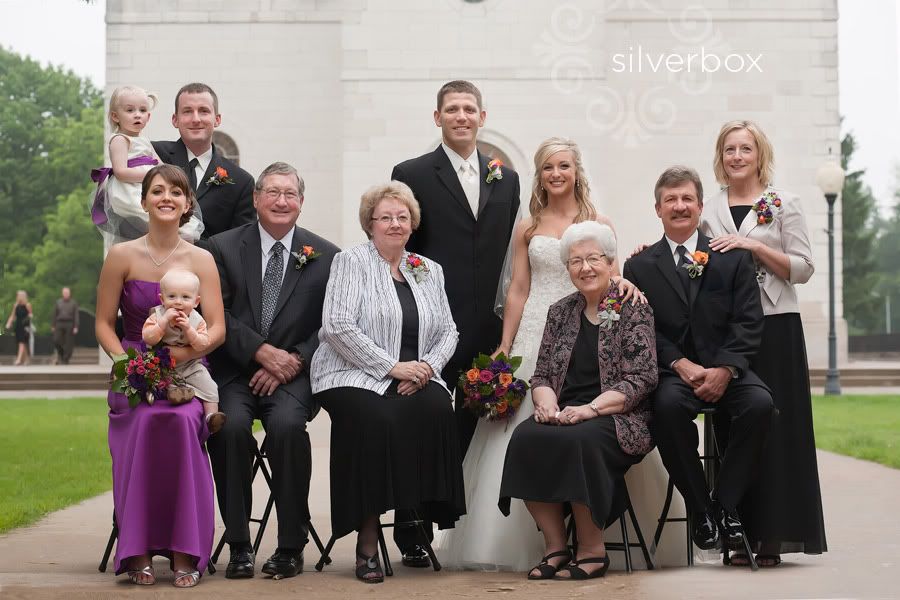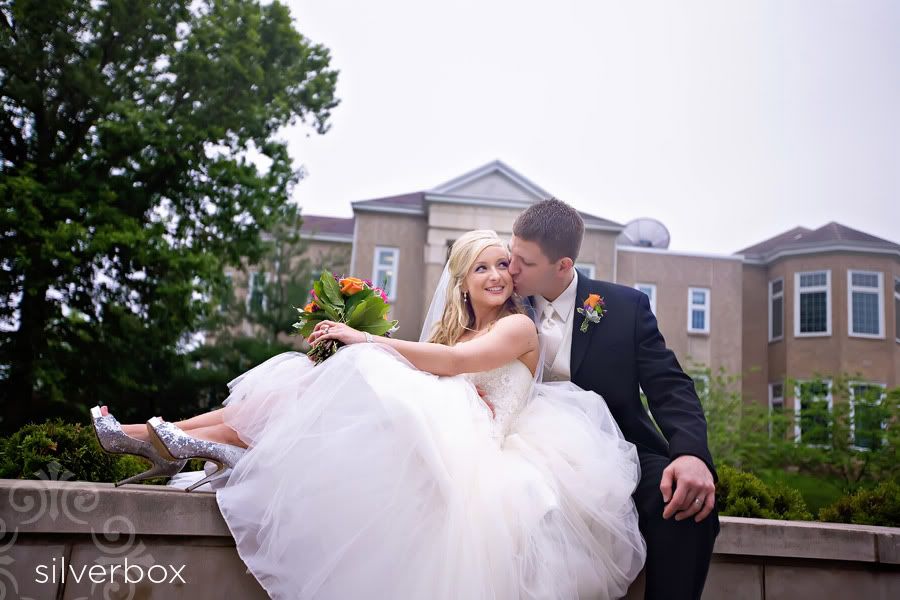 (and can I just go ahead and say it...aaah, i surely love these!:) and speaking of love.
WOWZA, we'd like to say it again and again. Westminster College did SUCH AN AMAZING job with their reception facility/dining hall.
Backer Dining Hall is tremendous, BRILLIANT in its design and a blast to shoot in! (And the food = DELICIOUS!)
What's more: the smiles were this big and this genuine all night through:
WONDERFUL well-loved COUPLE, tremendous families, a few school fight songs thrown in the mix, AND fun shoes?
It's weddings like erin + jason's we find ourselves thinking: WOW, we are lucky beyond measure.
see EVEN MORE of what we mean by clicking: http://www.silverboxphotographers.com/erin-jason/
M-I-Z . . .
~amy