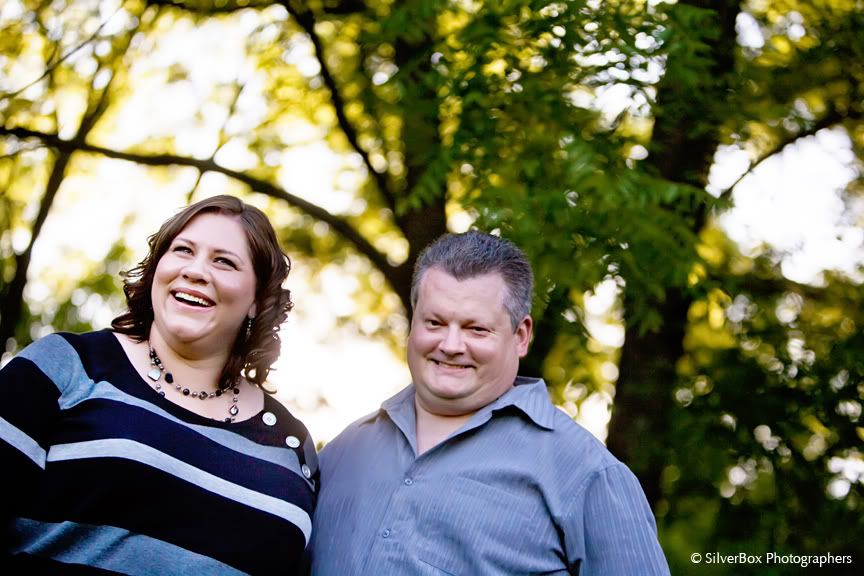 this post brought to you by the letter "A"
avery (my 15 year old daugther) and i (aka "amy") ventured to jeff city to meet, learn about + photograph aaron + amy.
they have a lovely LOVELY home . . .
with a yard perfect for dancing (and the perfect spot for their upcoming wedding!)
with a fabulous pool out back
which makes for such a great robin's egg blue "backdrop"  :-)
you'll see even more giggles, laughs and ear-to-ear smiles in their highlight slideshow ~ and note below what nightfall brought!
so much fun!
and because i couldn't help but save the best for last. oh my how much do you LOVE this next one!!!!
it's easy to see how much these two like, love, and laugh with each other!
big BIG thanks to natalie merrill of events solutions for introducing amy + aaron to SilverBox.
and thanks, too, to avery who's reflector skills were "a-ok" no, make that "a#1"
if you're here in columbia, missouri, it's "independents week" ~ take the challenge, buy local,
it's the cool and C-O-L-O-R-(s)-ful thing to do!
happy fourth everyone!
amy enderle